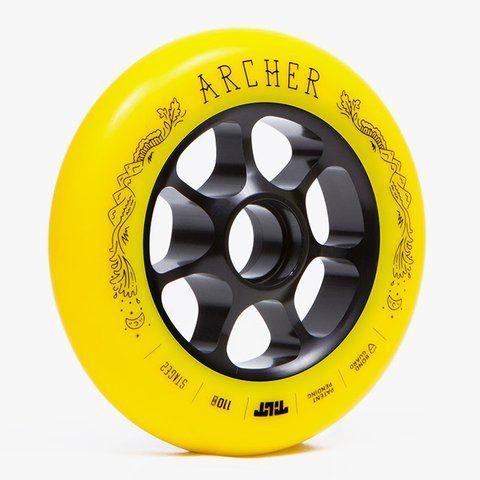 Tilt
Tilt Jon Archer 110mm Signature Scooter Wheel
---
Features: 
Wheel Diameter: 110mm
Spoked Wheel
Wheel Hub Width: 24mm
No Bearings included
Yellow/Black
Jon Archer Signature Wheels
Materials:
The long awaited series of wheels from Tilt. This is their first wheel ever. Dedicated to their team riders who all got their own version. This is the Jon Archer signature wheel. The wheel has been carefully constructed to provide scooter riders with the best possible wheel. Created with a special Bond Guard which allows for the rubber to exceed the edge of the core of the wheel, Tilt has created a smooth riding wheel with great core protection from scratches and dents.
---
Share this Product