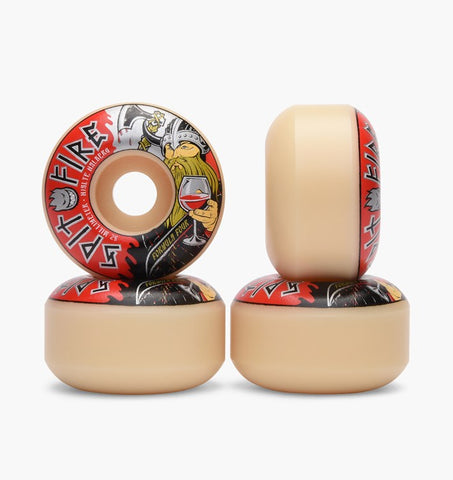 Spitfire
Spitfire Formula Four Hjalte Warlord Classics 99DU - 52mm Skateboard Wheels
---
Spitfire Formula Four Hjalte Warlord Classic Skateboard Wheels Natural 52mm

Features :

52mm height diameter x 32mm width with a 15.5mm riding surface. Based on the ever popular Sptifire Classic shape.

Hjalte Halberg signature pro wheels. 99D durometer hardness rating suitable for all terrain.

Formulated for a harder faster ride.

Spitfire's unmatched true performance flatspot resistance wheels.
---
Share this Product