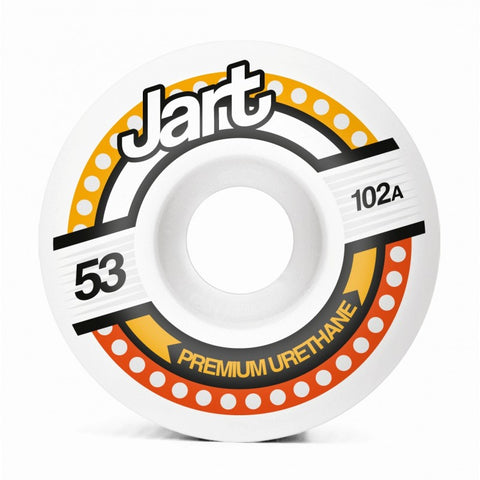 Jart
Jart Tron 102A - 53mm Skateboard Wheels
---

Jart Tron Wheels 53MM White

Premium Urethane 102A Durometer 80% Rebound

The Jart Skateboards Tron 53mm Wheels are made of Jart's Premium Urethane. It makes them durable and cares for a nice control. Their hardness provides a low risk for flat spots and the medium diameter allows them to do their job in the pool as well as in the streets.
---
Share this Product