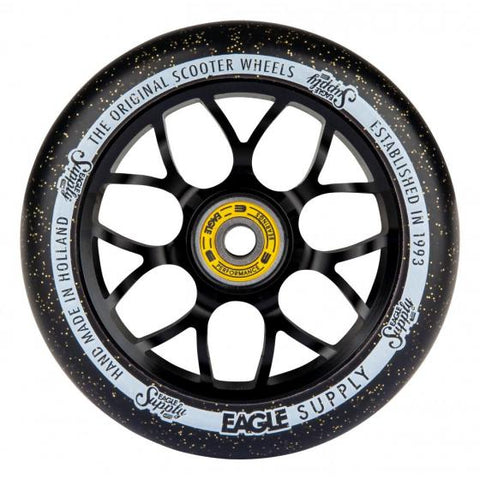 Eagle
Eagle Standard X6 110mm Core Candy - Black/Gold
---
Eagle Standard X^ 110mm Core Candy - Blk/Gld (Pair)
Eagle Supply wheels are carefully handmade in the Netherlands, assuring high quality, performance and speed.
Our wheels have been designed for riders, from the feedback of other riders.
Eagle Supply are the #1 scooter wheels in the world, handmade in Holland, were we have been making them for over 20 years. 

At Eagle Supply, we understand the science behind making the perfect urethane mixture for scooter wheels. Don't be fooled by cheap imitations. 

Make sure you buy your Eagle Supply wheels from an authorised local dealer or distributor.
Ride confidence, ride with pride, ride the original, Eagle Supply. 
---
Share this Product
---
More from this collection